Come On In
Oh, you're already here... please have a look around :) .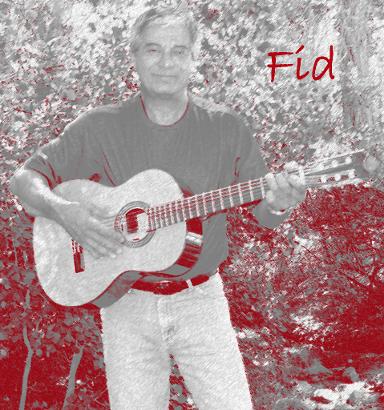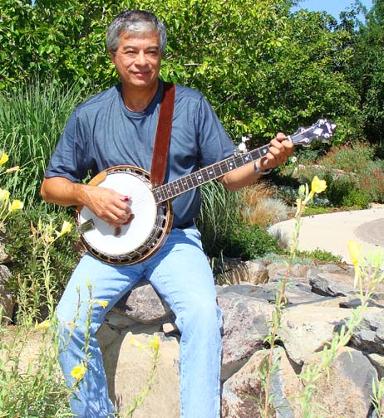 Hi Everybody

Welcome, and thanks for coming by - I'm always happy to get a visit from long time fans, friends, new listeners, folks looking for new music. Booking agents, event coordinators, and venue entertainment directors are also welcome. Please feel free to take a look around, there are videos, photos, bios, song lists, and more.

Fid



Deserts And Islands

This is my latest CD, titled, "Deserts And Islands". This is a collection of folky, country-ish instrumentals. It's all acoustic, mostly featuring acoustic guitars, ukulele, and there's a harmonica and five string banjo in there somewhere.

Lee Jones on Amazon.com: http://www.amazon.com/Deserts-Islands-Lee-Jones/dp/B00IZUXVI0/ref=sr_1_cc_3?s=aps&ie=UTF8&qid=1396422154&sr=1-3-catcorr&keywords=Lee+Jones+Deserts+and+Islands

Lee Jones on itunes: https://itunes.apple.com/us/album/deserts-and-islands/id840342260

Lee Jones on CD Baby: http://www.cdbaby.com/cd/leejones5


Wooden Trail

That's right, my new CD, titled, "Wooden Trail", is now finished. You can give it a listen here: http://thefidmusic.com/wooden-trail.php. You can also find it anytime through the navigation links right up there at the top of the page :D .

"Wooden Trail" is now on sale at Amazon:
http://www.amazon.com/Wooden-Trail-Lee-Jones/dp/B00F9B63N8/ref=sr_1_1?s=music&ie=UTF8&qid=1381484696&sr=1-1&keywords=wooden+trail

Lee Jones on itunes: https://itunes.apple.com/us/album/wooden-trail/id688647139

And at CD Baby: http://www.cdbaby.com/cd/leejones4

Performances
I'm slowing down for the most part on live performances, concentrating more on recording. When time permits, I also do demos and instrumental tracks for singers, songwriters, and producers. There's a page here dedicated to that, so please feel free to take a look if you are in need of such services.

When I do play out live, the kinds of music I play are: Traditional Country, Classic Light Rock, 50s, Bluegrass, Folk, Instrumentals, and even some authentic Hawaiian - as I'm originally from Hawaii. There are, of course, the songs from the CD, "WoodenTrail". You'll hear acoustic guitars, ukulele, and maybe a lap steel, a 5 string banjo, and even a fiddle. I just came off of some massive travelling, to places including Peru, England, San Francisco, San Diego, Austin, San Antonio, Tucson, Portland, Reno, Fort Worth, and Hawaii.

Please feel free to contact me at:
e mail: fidlin@hotmail.com

A sampler of acoustic folk, played on my Classical/Spanish guitar.
This one is a few years old, but I still do these songs :D .

Classical Gas, just me and my guitar.
Sleepwalk on my Koa lap steel.
A little sampler of some traditional Hawaiian music.
The Glendale Train, with some five string banjo.
A taste of a few instrumentals, and a song or two.
An old favorite, originally done by my favorite country singer, Merle Haggard

Thanks, Charlie Daniels, for this one

I Decided To Give Up Smoking
This is an original, written by my good friend, Everett Adams
Tiko Tiko on the ukulele.
A great song written by Kris Kristofferson, sung by Johnny Cash, and today you get me :) .
An old folky, kinda country-ish song from the late 60s, "Please Come To Boston".